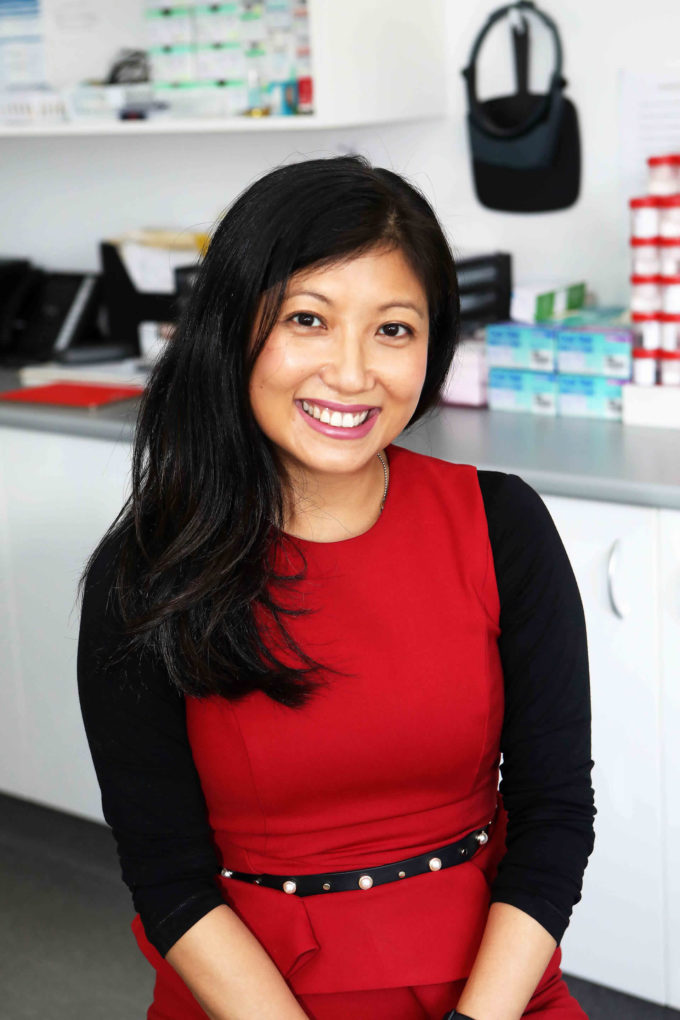 Dr Katie Le
MBBS BSc(Med) MPH FACD
Dr Katie Le is a general, surgical and cosmetic dermatologist. Dr Le graduated with honours in Medicine from the University of New South Wales in 2001. She successfully completed her Royal Australian College of Physicians (FRACP) examinations and achieved a Masters of Public Health (MPH) before commencing dermatology training. Dr Le completed 4 years of specialist dermatology training and became a fellow of the Australasian College of Dermatologists (FACD) in 2011.
With specialist knowledge & experience, Dr Le will be able to assess your dermatological concerns & provide you with comprehensive treatment plan to best meet your needs.
Dermatology Nurse
Sheree Boyd-Smith
Sheree qualified as a nurse in 1980 and has worked widely in medical, surgical and dermatological fields. She has been utilising and assisting with laser for over 13 years and has a vast knowledge of dermatological procedures, including chemical peels, photodynamic therapy and skin care.
Dermatology Nurse
Rebecca Meldrum
Rebecca is a qualified Registered Nurse with a diverse nursing background after spending the last 6 years in General Practice.  Rebecca has extensive experience in surgical treatments of skin cancers. She has completed training in the use of all our laser treatments, PRP, skin care needs and photodynamic therapies. She brings a vivacious approach and thoughtful attitude to nursing and patient care.
Practice Manager
Donna Tuddenham
Donna has worked in various office roles throughout her career.  She began working as a receptionist for a dermatology practice in 1999.
In 2012 after relocating to Port Macquarie Donna was able to bring her experience and skills to the running of our practice.
Reception
Kathi Rayward
Since moving from Sydney to Port Macquarie 32 years ago, Kathi has worked in an administration role for medical specialists.
Kathi joined Port Macquarie Dermatology 4 years ago and has learnt a lot about the largest organ in the body since working for Dr Katie Le.